This year it's the 21st year of the Undley Pumpkin Patch and the event will take place across 75 acres, plenty of space to enjoy everything on offer! Attractions for 2020 are less than in previous years, owing to social distancing and our efforts to make the site covid secure. Here's a rundown of what's currently confirmed at Undley Pumpkin Patch in 2020. By the way, owing to social distancing, indoor space will be at a premium if it rains,  so please remember to bring umbrellas!
Sign up to join the Undley Farm mailing list to be kept abreast of events and developments at Undley Pumpkin Patch.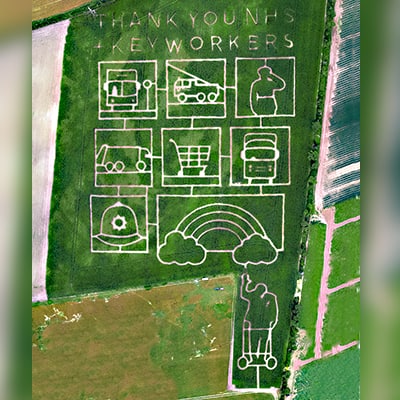 Celebratory Maize Maze
The 2020 Maize Maze has been custom designed to celebrate the extraordinary efforts of NHS staff and key workers, as well as Captain Sir Thomas Moore. It's also been especially created with wider pathways to make social distancing easy, one of the
measures
we're taking to make the patch a safe environment for you to visit.
🌈 Raising funds for NHS
For every paying person entering the maze, 50p will be donated to the NHS.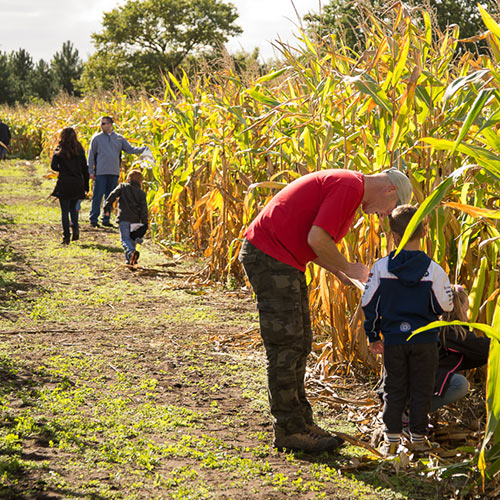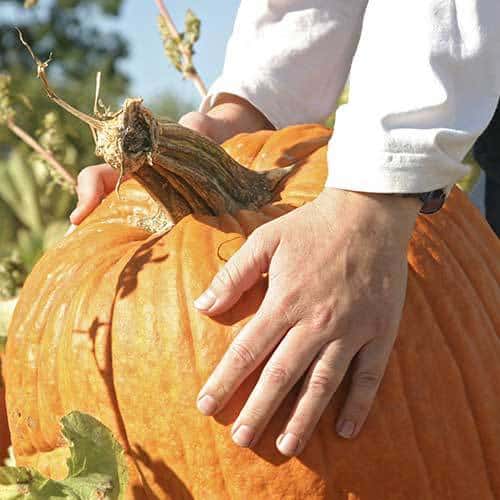 Pumpkin Picking direct from the vine
Pumpkin picking direct from the vines – a highly pleasing and unusual sight to view set against the rural backdrop of Suffolk farmland. With thousands of pumpkins available and approximately 30 varieties of pumpkin on offer – ranging from small to huge – visitors in 2020 will be amazed by the incredible spectacle of pumpkins on offer with an excellent selection lasting right the way through October. The fleet of wheelbarrows – to transport your pick back to the (free) car park is on offer again this year.  Please be reassured, by the way, that wheelbarrow handles will be cleaned with antibacterial wipes or spray after each use. This is one of the measures we're taking to make the patch covid secure. Also available is an incredible 50 different varieties of ornamental gourds and squashes.
Straw bale pyramid
For little (and bigger) explorers, venture up the straw bale pyramid, which, when at the summit, promises to offer a brilliant view of the farmland surroundings.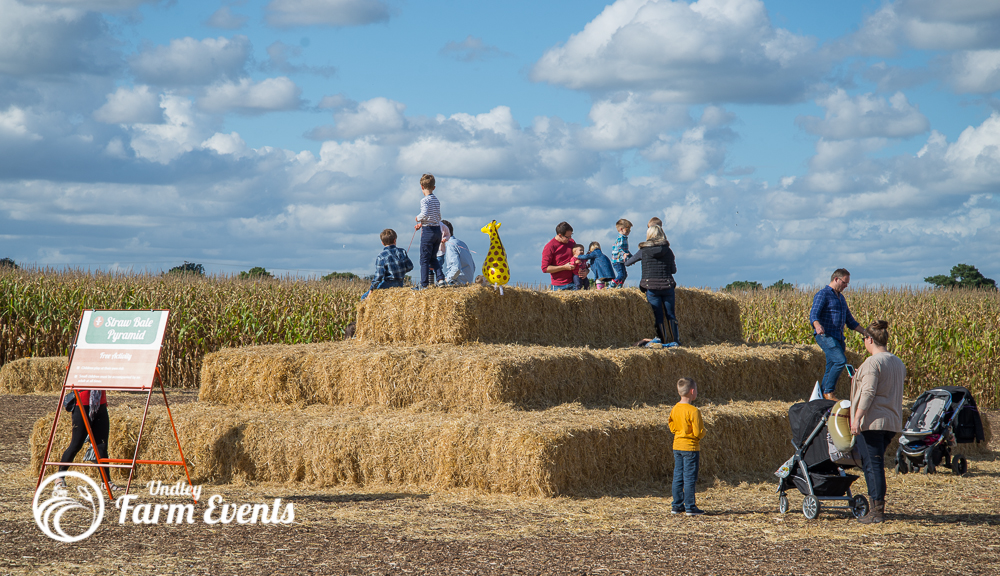 Walking Magician
We are delighted to welcome back stand up magician, Wayne Goodman to Undley Farm's Pumpkin Patch event. This versatile and talented performer effortlessly blends magic and comedy, offering far more than just magic tricks. His performances are both captivating and funny and he often leaves his audience both speechless and amazed.
The magician will roam the patch and entertain visitors with his brilliant tricks. (This year, in line with guidance on social distancing, there will be no live magic shows.)
Donkey rides
Popular year on year, the donkeys, namely William, Wayne, George, Gordon, Tinker and Taylor, are returning to Undley Pumpkin Patch in 2020, and happily offering rides for small people again. As part on our on-going commitment to make the site covid secure, there will be a one-way system in operation at this attraction.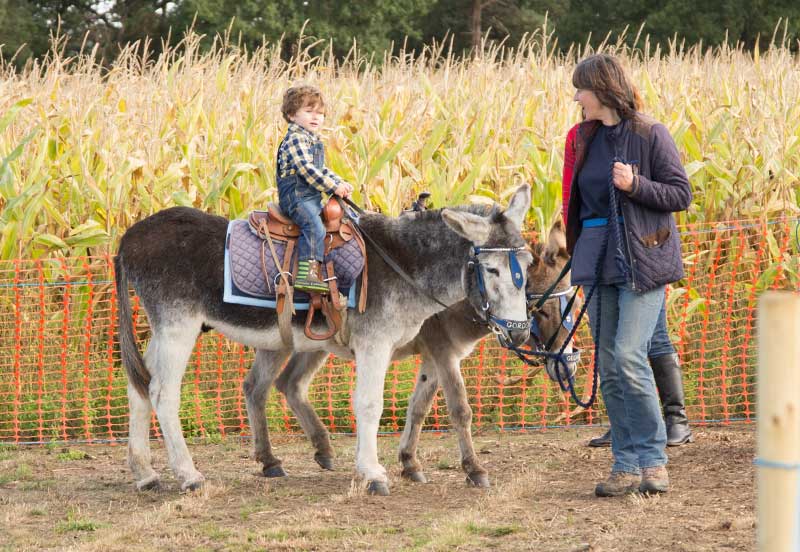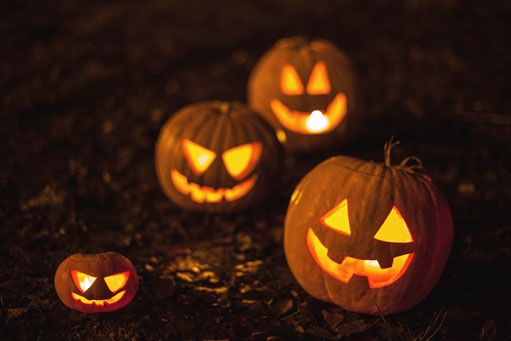 Pumpkin Carving Demonstrations
Our expert pumpkin carver will be on site to demonstrate lots of techniques for carving your perfect pumpkin. We hope this provides plenty of inspiration to help you create your own seasonal pumpkin masterpiece. Do always feel welcome to enter our competition and post a photo of your finished pumpkin on to our Facebook page.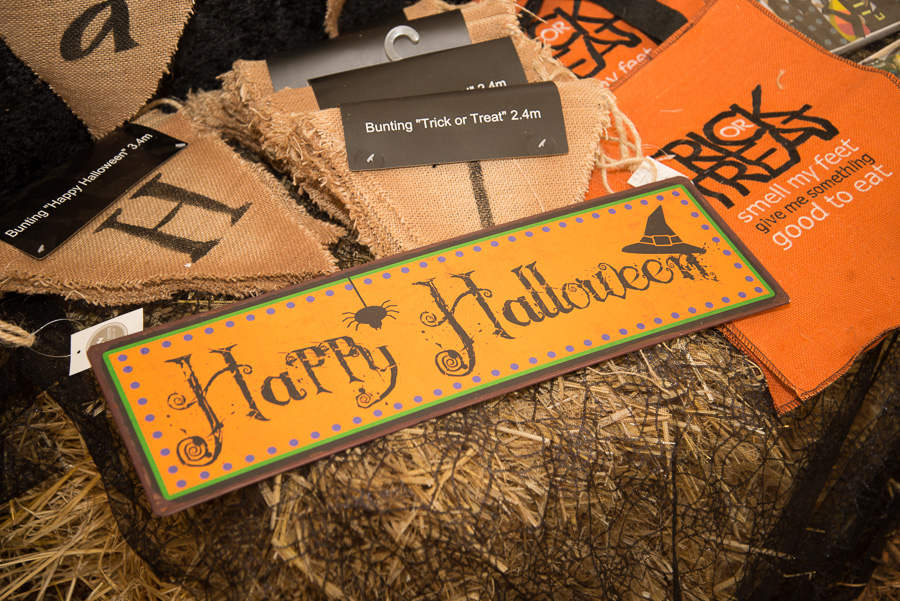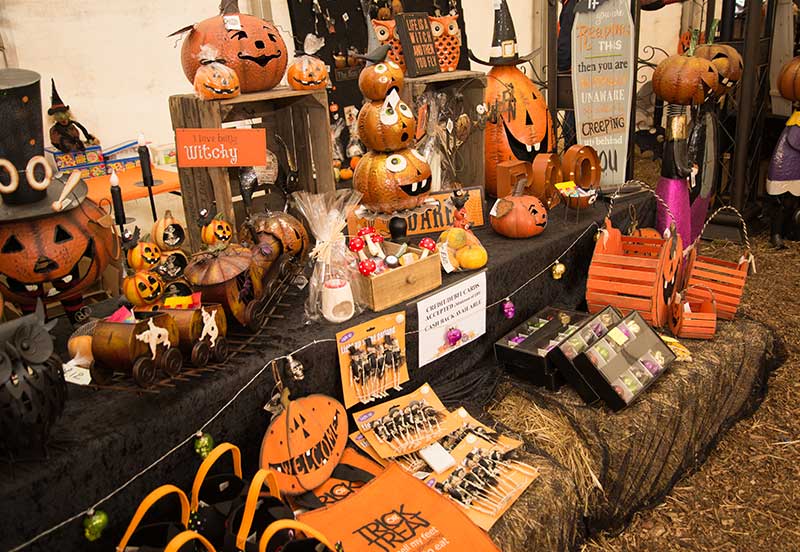 Halloween stalls
Enjoy our very own seasonal stalls, which include an array of Halloween and pumpkin inspired goodies, including chocolates.
Walking pet balloons 
This year, you can choose from a huge selection of these incredible and highly appealing animal inspired 'walking' balloons
.
Lucky dip
Roll up and take your chances in this fun and traditional attraction, in which everyone is a winner!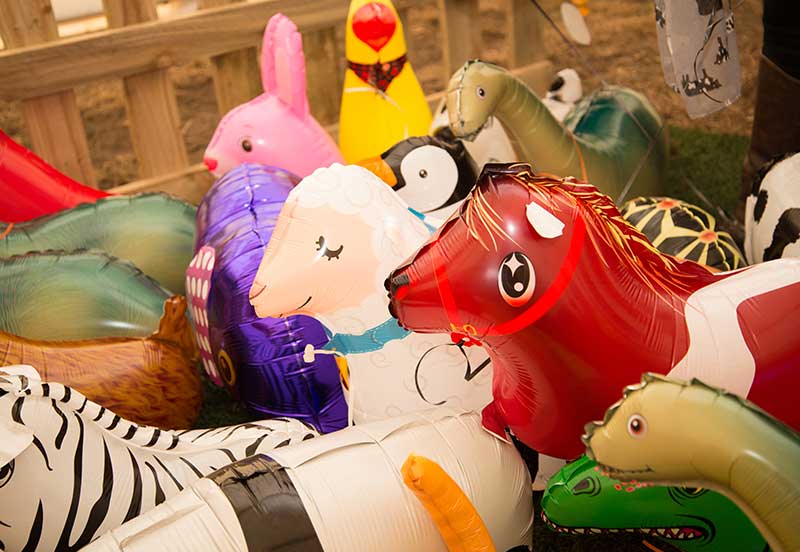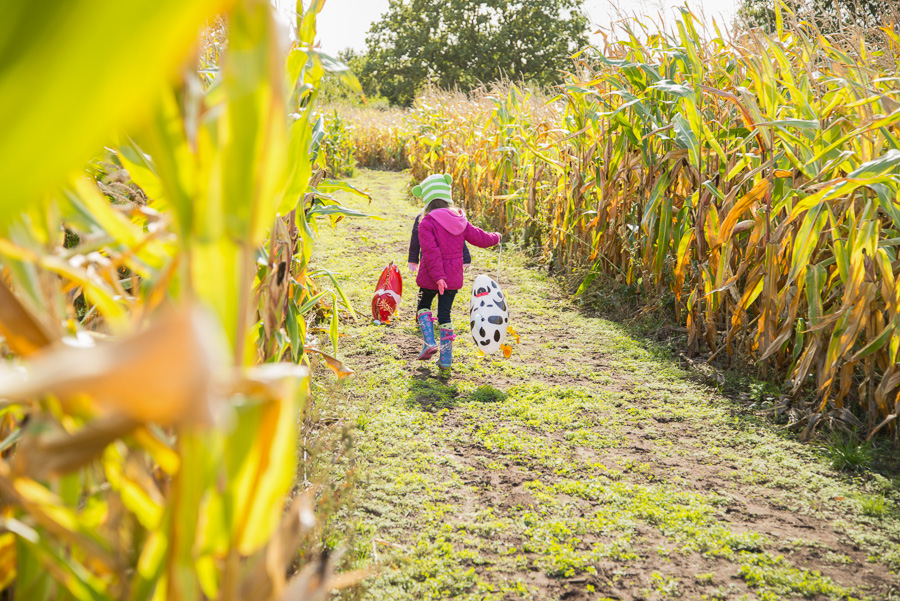 Refreshments
Succulent quarter pounder burgers, hot dog sausages – all sourced from a local butcher – and served in soft rolls with a choice of onions, cheese and all the traditional sauces will be on offer at the Undley Pumpkin Patch barbecue.
Also back for this year is the hog roast stand providing delicious hog roast baps with all the trimmings.
Back this year we will be offering wood fired pizzas from the pizzeria.
Also returning is our Halloween Food/Desserts Cabin, offering traditional Pumpkin Soup, Pumpkin Bread, Pumpkin Pie, Halloween Cookies & Cupcakes and Pumpkin Milkshake.
Price list  is available here.